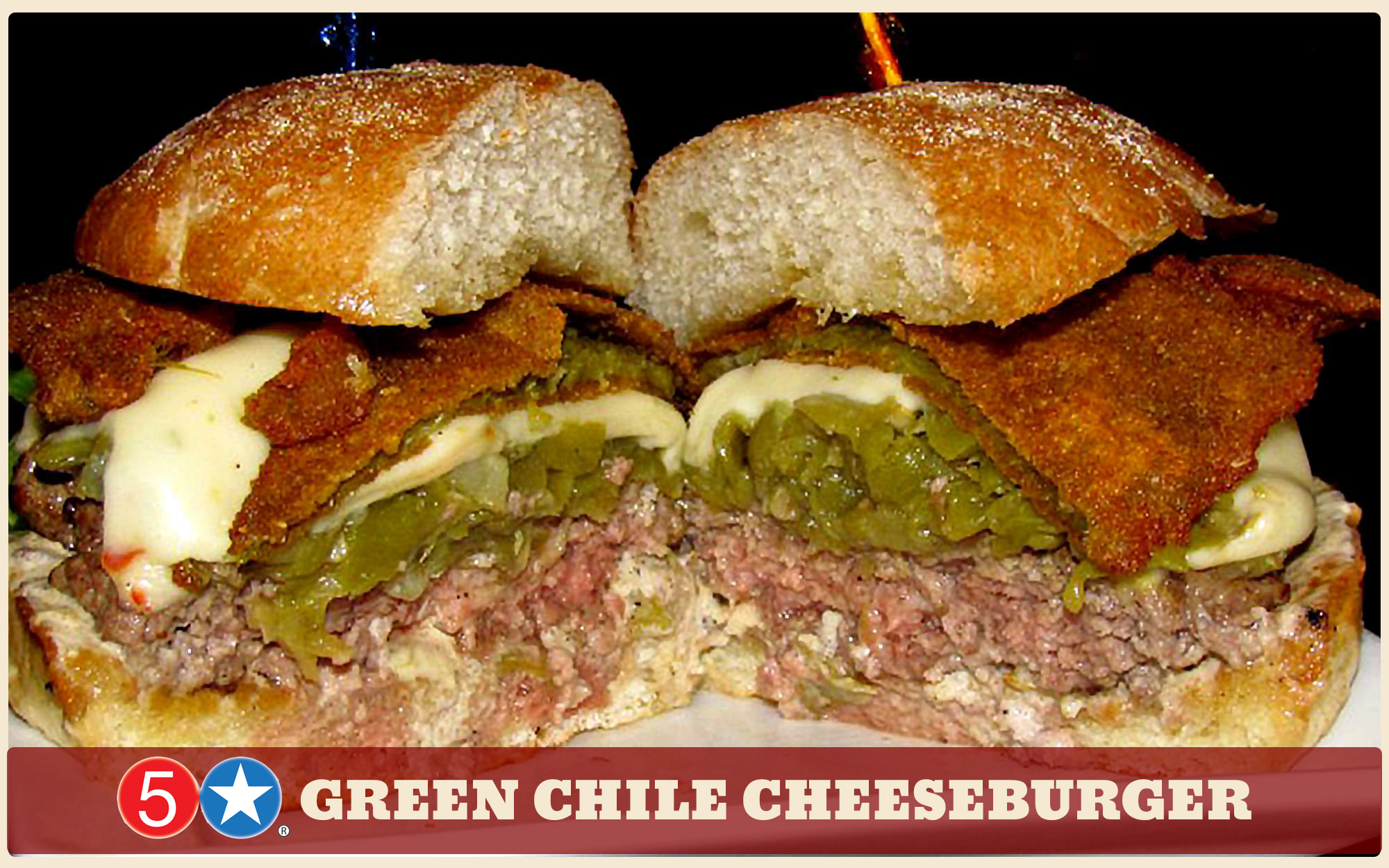 WHY CHOOSE 5 STAR?
Five Star Burgers does thing differently. We have been providing All Natural, Hormone and Antibiotic FREE Beef since 2008, long before it was the popular thing to do. We use only the finest Black Angus Beef from ethically treated animals. We grind our meat daily to ensure that it is consistently tender and delicious.
As a further testament to our environmental commitment, we recycle our frying oils for bio diesel fuels, our kitchens run on energy efficient equipment and our plastic cups are all made from recycled material.
We are also committed to using locally sourced produce whenever possible and, all of our GREEN CHILE is from New Mexico's Chile Patches. Supporting local farmers helps to ensure that their way of life is not lost to big industry and, creates a sustainable environment within our communities.
And, we do all of this while still providing affordable prices!
Why choose 5 Star? Why would you choose any place else?
What Our Customers Are Saying
travelcatz
Listen, sometimes I just have a craving for a burger, but I want a more relaxed upscale atmosphere with attention to detail, and that's just what I always get at 5 Star Burger. Everything is fresh and prepared once you order, there are tons of side dishes and treats to ...
Elaine T.
John was entertaining and energetic. Burgers were great. Loved the green chile mayo and green chile strips.
Gabriel G.
Bomb burgers and beer ! This place is gold for abq ! Good vibes all day! Great happy hour to!! I love their turkey burgers too 🙂
Liz G.
"The green chile strips were crispy little slices of heaven, served with a green chile mayo that even my husband, a mayo hater, ate and enjoyed."
Alvaro M
I have honestly never tried a burger this good in my life. I was with a group of friends, 9 in total rode from Santa Fe to Taos to visit the town and stopped to eat. We all agreed on one thing. Even if the day was crappy from riding ...
Diane G.
We stumbled upon Five Star Burgers around 3:00 on a Sunday after stopping at several places in Taos that close at 3. We were pleased with the atmosphere (upscale for burgers) and bar selections. I had the lamb burger - so good! I had it on the best gluten free ...